13 Ajmaq – Today's Maya Day Sign (Nawal)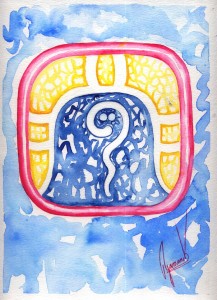 Ajmaq represents curiosity, it is the day in which questions arise and we can delve deeper into the purpose and direction of our lives. Number 13 is the energy that connects us to the knowledge and wisdom we have gained through our past experiences. During this day you can learn much from the experiences that rise if you are open to the possibility of seeing the world with wonder and knowing that there is still much to learn to reach the path of wisdom. This is the last day of the K'at trecena (thirteen days); thank K'at for all the tools it has given you that have helped your development.

Following the footsteps of her family, Denise started her spiritual path at the age of 15, when she began traveling frequently to the highlands in her home of Guatemala to learn about Maya culture from the elders. She is the author of the book "The Energies of the Day" which is a daily guide to the energies of the Sacred Cholq'ij Calendar.

Latest posts by Denise Barrios (see all)