10 Kame – Today's Maya Day Sign (Ch'umil)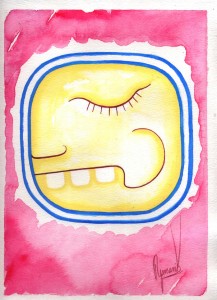 Number 10 symbolizes the communication with the Cosmic and Telluric energies. Kame is the energy of our ancestors, of our spiritual and family lineage. The energies of this day open a channel that connects us with other dimensions and allows our ancestors to guide us and advise us. Light a purple candle to honor the memory of those who have parted and to thank them for their help and guidance.

Adam is a founder of Saq' Be'. Having first met some of the Maya elders in 1998, he has been blessed with the opportunity to spend time with communities and bearers of living lineages in Guatemala as well as other regions of the Americas.Adam is fortunate to be able to commit his life's work to opening opportunities for greater eco-social-spiritual benefit, integration and realization.

Latest posts by Adam Rubel (see all)