10 Imox ~ Today's Ch'umil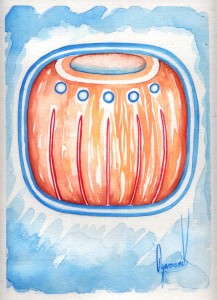 Number 10 connects you to the cosmic and telluric energies;  Imox represents water, which is the essence of life. Use the energies of this day to awaken the power of the water in your body and connect through it to the cosmic and telluric energies, use it as the means to send messages to the universe.

Adam is a founder of Saq' Be'. Having first met some of the Maya elders in 1998, he has been blessed with the opportunity to spend time with communities and bearers of living lineages in Guatemala as well as other regions of the Americas.Adam is fortunate to be able to commit his life's work to opening opportunities for greater eco-social-spiritual benefit, integration and realization.

Latest posts by Adam Rubel (see all)