1 Tijax ~ Today's Ch'umil & Trecena Prayer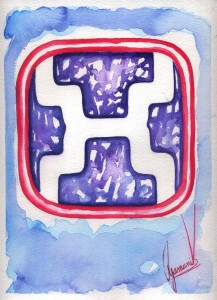 Within Tijax lies the strength of Mother Earth, which gives you the ability to manage any changes and complications that may come to your life. Number 1 contains great force and power.  The energies of this day provide you with the necessary elements to achieve anything you want; number 1 has the strength of new beginnings and Tijax helps you open new paths. Use the strenght and power of Tijax during this trecena (thirteen days).
Trecena Prayer from Don Pedro Ixchop
In this sacred day Ajaw, Heart of the Sky and Heart of Mother Earth, I ask you that nothing gets in the way of our progress in life; that no obstacles come to the path of our life. I ask you, Ajaw, that the personal purposes I want to accomplish are not taken away from me; that the faith of following your path is not taken away from me. I ask that there is no despair or doubts in your heart that can harm my prosperity. That all laziness will fade away from my body, from my hands, from my feet, from my ears, and from my mind. Grant me the cornerstone of intelligence at every moment of my life, so that anything I study, any wisdom, will bring strength to my mind. Do not allow anything to cause me to lose my studies, my job, and my prosperity, before your presence Ajaw, for I wish to achieve success in my path. I ask you to heal me through your divine power with the medicines that nature has left for us; I ask that there is no threat, intimidation, sudden death or unforeseen accident that may come to me, because you are always with me, ahead of and behind my footsteps wherever my feet guide me over the face of Mother Earth. Maltiox, Maltiox, Maltiox and four times Maltiox.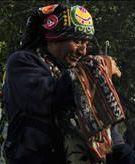 Ajaw Great Father or Supreme Being
Maltiox Thank you

Latest posts by Denise Barrios
(see all)