1 I'x – Today's Ch'umil & Trecena Prayer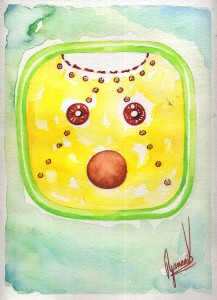 I'x is the female energy, the energy of Mother Earth. It is life and creation, magic and mysticism. Number 1 symbolizes unity, it is a great power that allows us connect with everything around us. Connect to these energies to feel the power of magic and mysticism, work with them to develop your own powers. Remember that life is filled with magic and we are a part of it, we possess its magic within us.
The energy of I'x has influence over the next thirteen days (trecena). Flow with this energy to be in connection with Mother Earth and to absorb during these days the high magic that this Ch'umil brings with it.
Trecena Prayer from Don Pedro Ixchop
In this sacred day of I'x, Creator and Maker of the Universe you are the pacifier of my home, sacred Warbal Ja. You are the universal sower, the healer of my thoughts and my feelings, whichever path I take I take it in your presence. You are always my protector, and for this I pray to your spirit, which is found in the planting of my milpa, of my white maize, my yellow maize, my red maize, and my blue maize. You are the eternal guardian of my home, of my corral. You are my protector, and with you I will walk the paths of this earth, with you I will walk to every place on the face of Mother Earth. You are the protector of my feet, of my hands, of my understanding, of my sons and daughters, of my flowers and of my work, which I do in your presence. You dispel all the thorns in my heart, in my feet, in myself, for you are the healer of every thorn of the body, of the feelings, of the thoughts. I ask you that no thorns may come my way, that I find no thorns on my path during the course of my destiny. That all thorns found on the face of Mother Earth will be collected by your divine power. Protect me at every moment of my life, Heart of the Sky and Heart of Mother Earth. Maltiox, maltiox, maltiox and four times maltiox.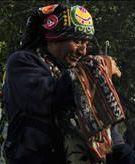 Warbal Ja House, shelter
Milpa Cornfields
Maltiox Thank you

Latest posts by Denise Barrios
(see all)