1 Imox- Today's Ch'umil & Trecena Prayer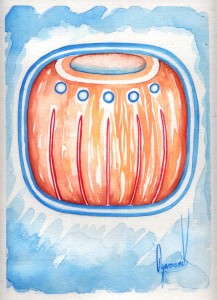 Imox is the energy that governs change, because of its influence on our unconscious mind it relates to everything that is subtle, insightful and eccentric; today it converges with the energy of number 1, which brings with it the force of creation. This is a good day to explore your creativity, dare to come up with different ideas that can bring change. This is the first day of the Imox trecena (thirteen days)connect to the energy of this Ch'umil and ask it to grant you its intuition, dreams, and sensitivity.
Trecena Prayer by Don Pedro Ixchop
I thank you Ajaw in this sacred day Imox for the balance that you grant me. Heart of the Sky and Heart of Mother Earth I thank you for the balance you have brought to my thoughts, my heart, my work, my path, and my destiny. I thank you for the balance in my feet and my hands, the balance in my ability to understand and in my feelings. I ask that I will remain judicious, that the wisdom will always be present in my mind, in my family, in my home, in the steps I take, in my future, and in all the activities that I perform daily. I ask you to grant me strength in my thoughts, Ajaw Heart of the Sky and Heart of the Earth. I ask that no insanity will harm or disturb my thoughts, that there will only be calminside me. I ask that your divine will, Ajaw, will keep my thoughts tolerant, so that I won't rush the decisions I have to take in my life. I ask that during my life I will always remain tolerant in my path and in my destiny, Ajaw Heart of the Sky and Heart of Mother Earth. Maltiox, maltiox, maltiox, and four times maltiox.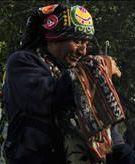 Ajaw Great Father or Supreme Being

Latest posts by Denise Barrios
(see all)