1 Imox- Today's Ch'umil & Trecena Prayer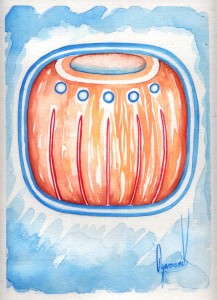 Imox brings with it magic, it is the internal powers of vision, intuition and revelations through dreams. Number 1 symbolizes the force of creation, it is the first step into evolution. This is a good day to work in developing your perception and intuition, to connect to the strength of your inner powers.
The energy of Imox has influence over the next thirteen days (trecena). During these days connect to the energy of Imox whenever you need guidance form your intuitive powers or when you feel that you need to calm your mind or cleanse yourself from negative energies through the cleansing water of this Ch'umil.  During these days also ask Imox for the purification of the rivers, lakes, oceans, and all water.
Prayer from Don Pedro Ixchop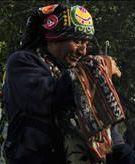 I thank you Ajaw in this sacred day Imox for the balance that you grant me. Heart of the Sky and Heart of Mother Earth I thank you for the balance you have brought to my thoughts, my heart, my work, my path, and my destiny. I thank you for the balance in my feet and my hands, the balance in my ability to understand and in my feelings. I ask that I will remain judicious, that the wisdom will always be present in my mind, in my family, in my home, in the steps I take, in my future, and in all the activities that I perform daily. I ask you to grant me strength in my thoughts, Ajaw Heart of the Sky and Heart of the Earth. I ask that no insanity will harm or disturb my thoughts, that there will only be calminside me. I ask that your divine will, Ajaw, will keep my thoughts tolerant, so that I won't rush the decisions I have to take in my life. I ask that during my life I will always remain tolerant in my path and in my destiny, Ajaw Heart of the Sky and Heart of Mother Earth. Maltiox, maltiox, maltiox, and four times maltiox.
Ajaw Great Father or Supreme Being

Latest posts by Denise Barrios
(see all)