1 E ~ Today's Ch'umil & Trecena Prayer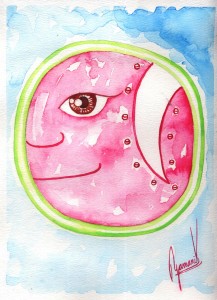 E is the sacred road of life; it sets the conditions of our journey and provides us the power to accomplish the mission for which we were born. This trecena (thirteen days) gives us the energy to search for realization in every situation and aspect of life. Today, number 1, which represents the force of creation and possesses an enterprising energy, may open new paths for you. Connect to the power of 1 E to get the strength to take the first step.
Trecena Prayer from Don Pedro Ixchop
I ask you, Sacred Spirit Ajaw, for your divine favor on this day E, I ask you to look after me, in my paths, wherever I go. I ask you to look after me when I go in and out of my home, when I am working, when I walk in great paths and in small paths. I ask that your Sacred Spirit is always with me, that it will never leave me and that it will be perpetually in me, in all the paths that I walk every day over the face of Mother Earth. I ask you to look after me in the paths that I walk during the day and in the paths that I walk during the night. I ask you to protect me when the Sun rises and at noon, to protect me when the Sun sets and at midnight, to protect me at dawn.  I ask you to protect me in my paths, to protect me in my mission, so that I will not stumble, so that my family won't stumble. I ask you to protect the steps of my sons and my daughters, so that they are my destiny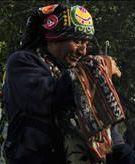 and my happiness, Great Father. I ask you Ajaw, that with your divine power you clear my path from any obstacles put there by the enemies of your Sacred Spirituality, that you get rid of any threat in my path, in my activities and in my life, Ajaw. I ask you Ajaw of the Sky to place any evil in another space, Sacred Ajaw of the Sky and the Earth. Maltiox, maltiox, maltiox, and four times maltiox.
Ajaw Great Father of Supreme Being
Maltiox Thank you

Following the footsteps of her family, Denise started her spiritual path at the age of 15, when she began traveling frequently to the highlands in her home of Guatemala to learn about Maya culture from the elders. She is the author of the book "The Energies of the Day" which is a daily guide to the energies of the Sacred Cholq'ij Calendar.

Latest posts by Denise Barrios (see all)