1 Ajpu – Today's Ch'umil & Trecena Prayer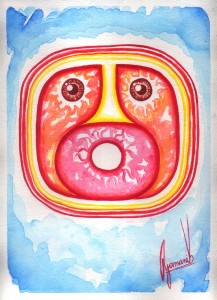 Ajpu symbolizes the old and the new, it is renovation and experience. It is the power of transformation, and it gives us the strength that can help us overcome negative energies. Number 1 is an energy that brings with it new possibilities, creativity, and innovation. This day grants you both the wisdom and the spirit to accomplish anything you want, today the atmosphere is filled with energy of renewal and transformation.
The energy of Ajpu has influence over the next thirteen days (trecena). During these days connect to this Ch'umil whenever you need strength, courage, certainty, and confidence.
Trecena Prayer by don Pedro Ixchop
Ancestors of ours, with your whitened spirits you stand before the Heart of the Sky and the Heart of Mother Earth. I ask you not to leave me, not to forsake me, not to abandon me, and not to forget me; to watch over my path, over my acts and over my work. Grant me fortitude; grant me strength, so that I am not weakened in my mission, in my Chak Patan. I will always serve you and honor you with candles, so that you will rejoice with their scent in the Heart of the Sky. Pure spirit, I ask you to guide my path so that I am not mistaken in my journey over the face of this Earth; through the four cardinal points. You elders; parents, grandparents, great grandparents, great-great grandparents of my genealogy, of the lineage of my ancestors, receive this offering that I give you. I know that where you are there is no hunger or thirst, because you are with the Ajaw, Heart of the Sky and Heart of Mother Earth. Rejoice with the scent of this estoraque, rejoice with the perfume of these flowers, with the scent of this ceremony. Watch over me, hear my prayers, and do not leave me. Watch over my path, because you are the spirits of light, guide my hands and my feet, so that I am not confused, so that I won't stumble with any obstacles in my path. Guide my steps, so that my feet are protected and guided to your presence Ajaw of the Sky. Maltiox, Maltiox, Maltiox, and four times Maltiox.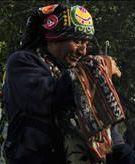 Chak Patan spiritual and social work
Ajaw Great Father or Supreme Being
Estorque a type of incense
Maltiox Thank you

Latest posts by Denise Barrios
(see all)